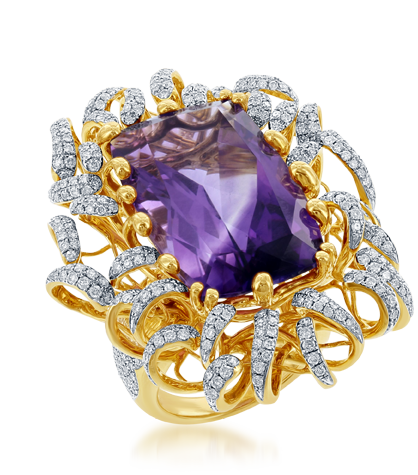 Evolution, simply defined, is development through experience and progress over time. LALI Jewels was created upon the vision and success of three generations of jewelers while staying true to the fundamentals behind evolution: adaptation, transformation, and growth.

Before the turn of the twentieth century, Arun Bassalali Sr. traveled throughout Europe and the Mediterranean in search of the finest and rarest of gemstones. Through his unparalleled dedication and lifelong aspiration for perfecting his craft, he became the foremost purveyor of fine jewels in the region. He eventually passed his wealth of knowledge and abundance of experience in the field to his youngest son, David, who was honored to carry on his legacy. With his newly bestowed skill set, David came to America and became a pioneer in the jewelry industry of New York almost half a century ago.

Following in the footsteps of their patriarchs, David's sons, Arun and Adam, have been key players in the jewelry industry for the past three decades. From apprenticing at early ages at some of the most prestigious international diamond houses to earning executive positions at one of the premier manufacturers and wholesalers of fine jewelry in America, they had but one task left unfulfilled; to set out on their own... to evolve.

Arun and Adam recognized the need for adaptation and transformation in the ever-evolving jewelry industry and are thrilled to launch LALI Jewels; the culmination of that century worth of study, craftsmanship, and experience. From their new state of the art headquarters in the world-renowned International Gem Tower, the Bassalali brothers pursue the most exquisite and rarest of gemstones to develop magnificent jewelry designs that awe the senses and ignite emotions.

Embracing the knowledge of their forefathers and with a keen eye to evolving with the future of fine jewelry, LALI Jewels creates timeless luxury at affordable prices while specializing in one-of-a-kind and limited edition creations.